Silver Linings Fund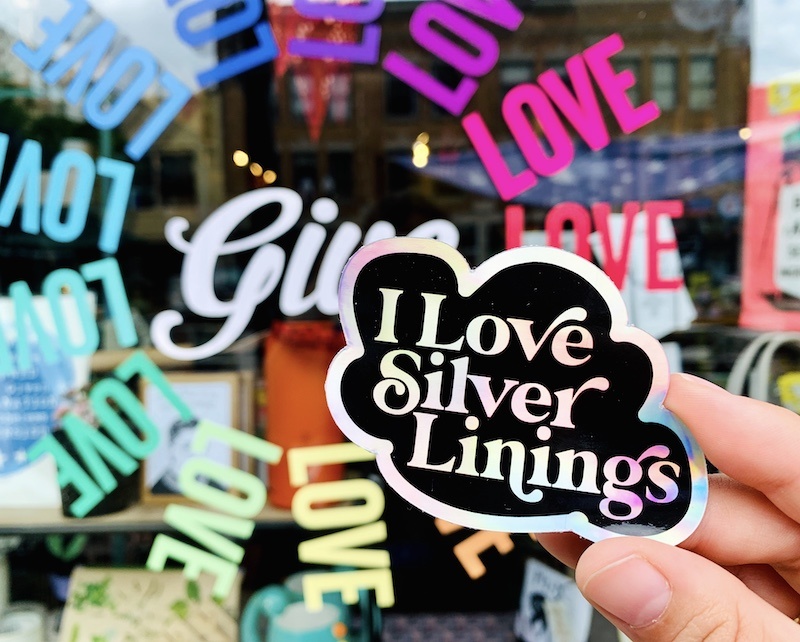 In July 2020, we celebrated the 20th anniversary of Silver in the City.  To mark this milestone, we established a philanthropic extension to our retail business.
The Silver in the City Silver Linings Fund (at the Central Indiana Community Foundation) was created to participate in addressing racial disparities in housing, healthcare, education, employment and criminal justice within Central Indiana communities through investments in CICFs Equity Partners Fund and IMPACT grants.
While we had to alter plans for an anniversary celebration and 100% donation day to start our fund due to COVID-19, we are currently seeding this fund through checkout donations, sticker sales and direct donations.  Following our own COVID recovery, we will donate 1% of all sales to the fund.
Silver in the City history of philanthropic endeavors includes raising over $100,000 for reproductive rights through two 100% donation days, on January 21, 2017 and May 21, 2019; collecting over $7,000 in checkout donations for the Movement for Black Lives June-July 2020; donating a portion of annual Pride Flag Sales to Indiana Youth Group since 2016; and donating 10% of Midnight Shopper Sales to Second Helpings since 2012.