Posted on
Posted in books, desk planner, lunch bag, mugs, notebooks, socks, teacher appreciation day, teacher appreciation week, teacher gift guide, teacher gifts, water bottle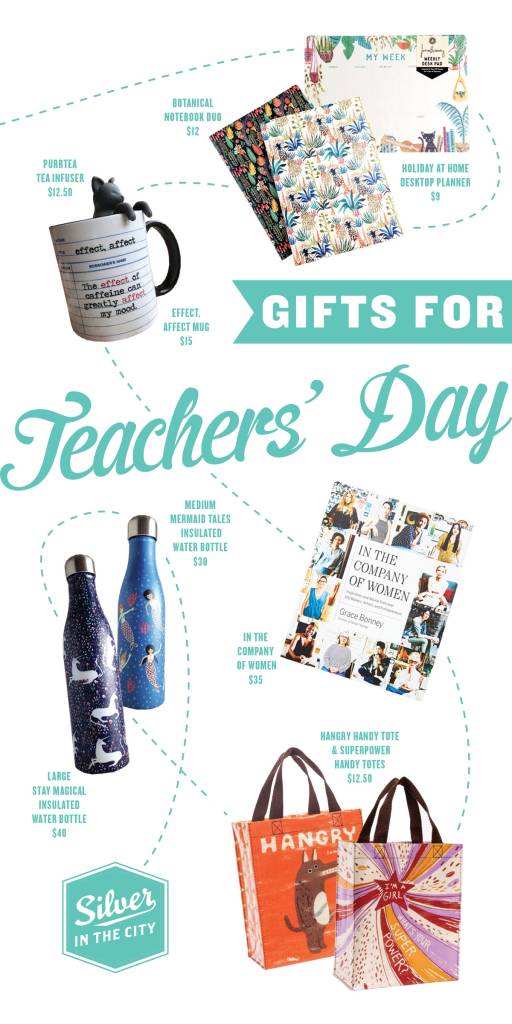 Teacher Appreciation Day is next Tuesday, May 8th! We have tons of great unique gift ideas. Get them a hilarious mug, a pair of rad socks, fancy pants notebooks and desk planners, a handy tote lunch bag, an inspiring book, or a pretty water bottle.

Check out a collection of some of our favorite teacher gift ideas here.