Posted on
Posted in 317 shirt, 317 tee, baseball tee, beer mug shirt, beer mug tee, charm necklace, claddaugh earrings, claddaugh ring, dongel coast, emily schwank, freen watch, green stuff, indiana, indiana beer mug baseball tee, indiana beer mug shirt, indiana beer mug tee, indianapolis, ireland, irish pride, locally made, lucky charm necklace, lucky charms, people for urban progress, peopleup, pup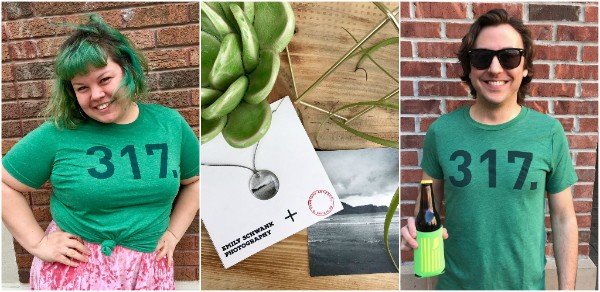 Don't get caught without something green this St. Patrick's Day or you'll likely get pinched! Wear your "Irish Pride" on your ears with some clover earrings, on your fingers with a claddaugh ring, on your wrists with a bonnie green watch, or around your neck with a "lucky" charm. Don't forget to grab one of those perfect Indiana Beer Mug Baseball Shirts for the celebration.

We also have some really rad EXCLUSIVE goodies! Like our incredibly beautiful Ireland Dongel Coast lithograph necklace featuring Emily Schwank's photography. And we are the only retailers carrying PUP's 317 Green Tees this year! They're incredibly appropriate as St. Paddy's day is on 3.17! Come see us soon and we'll help you get ready for green beer day!