Posted on
Posted in bohemian jewelry, crystals, druzy, gold, handmade, locally made, locally made jewelry, quartz, rana salame, salame jewelry, sterling silver, witchy jewelry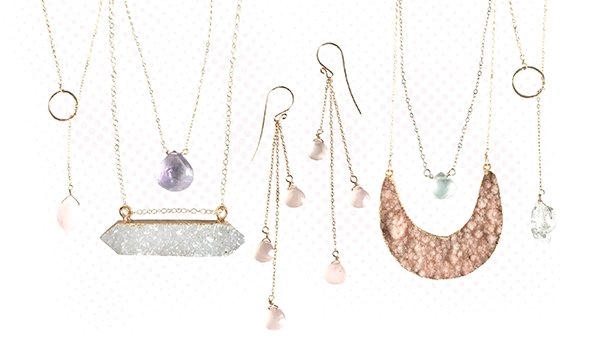 Rana Salame's description of her jewelry is "somewhere between quartz and the stars...." With tons of sparkly druzy and quartz, we think she's spot on. 

Salame is made right here in Indianapolis with semi-precious stones and sterling or gold fill chains. Photos do not do these pieces justice. They'd make a great gift for the witchy women in your life. Stop by the store and shop the collection in person where you can try it all on! You're gonna fall in love with Salame.