Posted on
Posted in cosmos, earrings, jewelry artist, mermaids, no man's land, ombre, ombre colors, pacific northwest, rainbows, vegetable resin, wood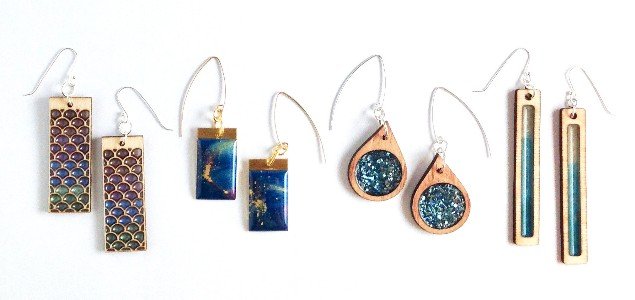 Looking for a lightweight and colorful piece of jewelry to add to your spring wardrobe? We've got you covered with these new wood and vegetable resign earrings from No Man's Land Artifacts. Made in the Pacific Northwest, these earrings feature rainbows, ombre colors and pieces inspired by the cosmos and mermaids. So very cool.

Even better, all of these pieces are made with sustainable materials. You can find these pieces here. At just $30-$42, they make a really great gift for yourself and others!