Posted on
Posted in brown county indiana, evan knox, indiana, indiana made, jewelry, jewelry artist, local jewelry artist, locally made, sterling silver bracelet, sterling silver earrings, sterling silver jewelry, sterling silver necklace, unique valentine's day gifts, valentine's day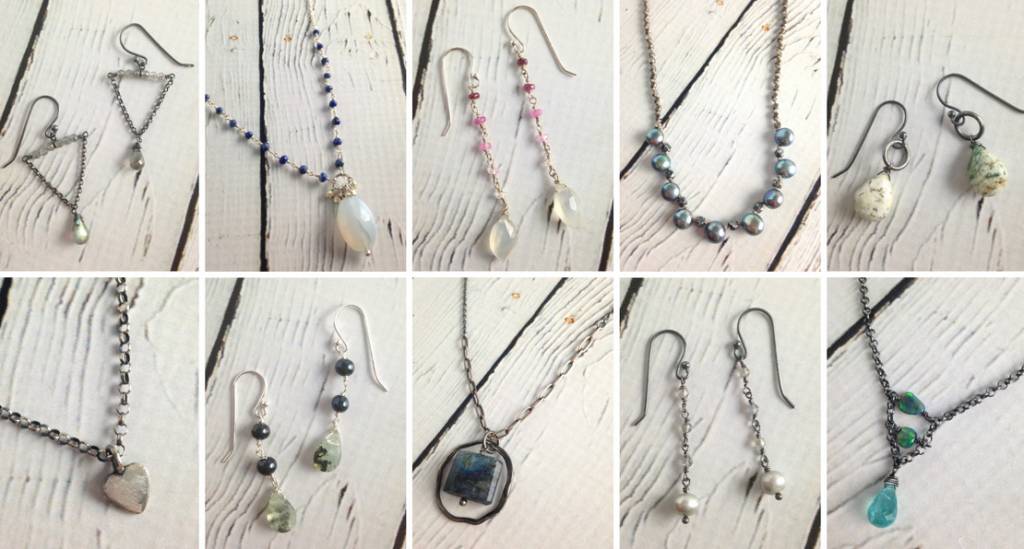 February is here which means you've got 14 days to find the perfect gift for your sweetie pie! Might we suggest a beautiful and unique piece of jewelry from one of our favorite jewelry artists, Evan Knox?

Evan popped by the shop recently with tons of new baubles to share with us. Check out a handful of these lovely pieces on our website and get a jump start on your Valentine's Day gifts! Nearly everything in her collection comes with free shipping and we're happy to wrap your present up all pretty with wrapping paper, ribbon and a handwritten note.