Posted on
Posted in copper, earrings, electroplated, electroplated jewelry, hawkhouse, hawkhouse jewelry, jessica kramer, keychains, keyrings, necklaces, raw stones, rings, semi-precious stones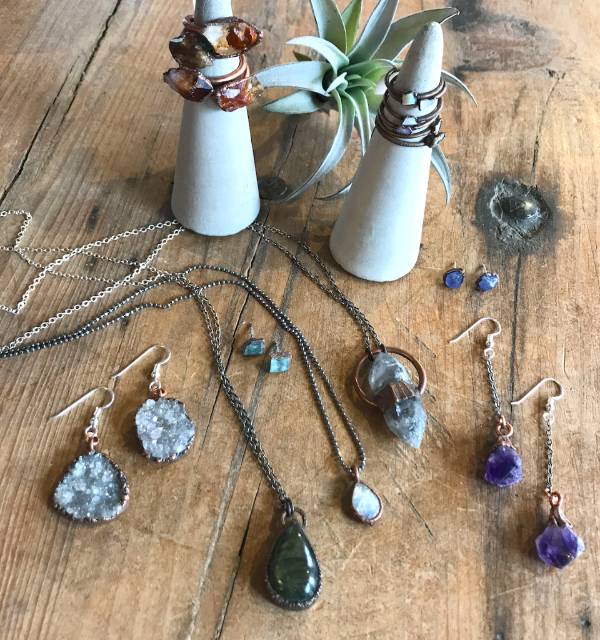 We can't get enough of Jessica Kramer's line of electroplated pieces, Hawkhouse Jewelry. She uses semi-precious raw stones in all of her pieces and we just love that this means each piece is completely unique. She attaches them to her chains, rings and earrings using a process called electroforming that makes the stones look naturally formed to the copper. They're just so wicked cool.

We just received a new shipment of these magical pieces at the shop and we've added some of our very favorites to the website. They're selling pretty darn fast though, so hit them up soon! You're going to love these!