Posted on
Posted in handstamped indiana earrings, handstamped jewelry, indiana, indiana jewelry, jewelry artist, local jewelry artist, locally made, sara leathers, sterling silver, twigs & twine jewelry, twigs and twine jewelry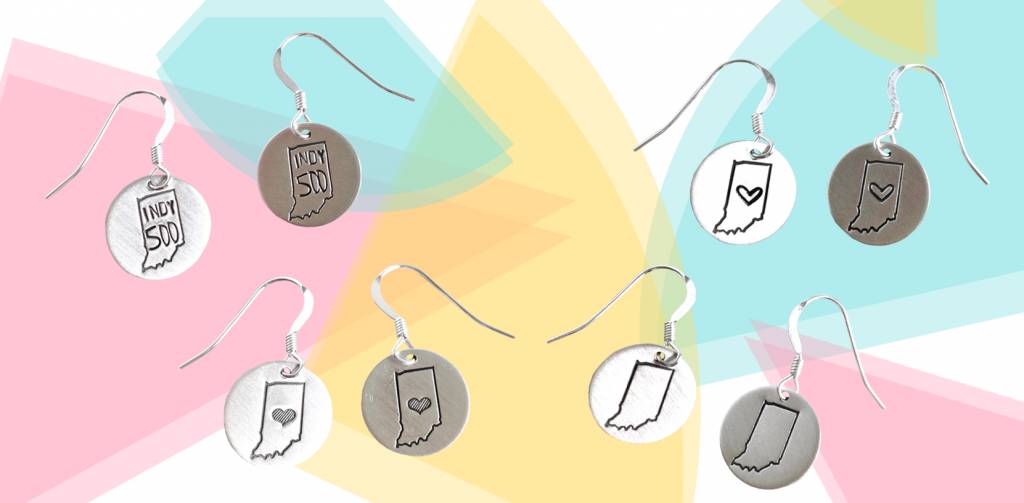 Twigs & Twine is bringing Indiana love to your lobes with these darling Handstamped Indiana Earrings! Grab a pair with the simple Indiana shape or with a heart, hearts with stripes, or an Indy 500 pair!

These earrings make great gifts for loved ones who have moved away. We only have a few of each design so hurry before they're all gone!