Posted on
Posted in goat, goat gifts, goat themed gifts, goats, kitchen, kitchen gifts, mugs, reusable snack bags, spatulas, swedish dishcloth, tea towels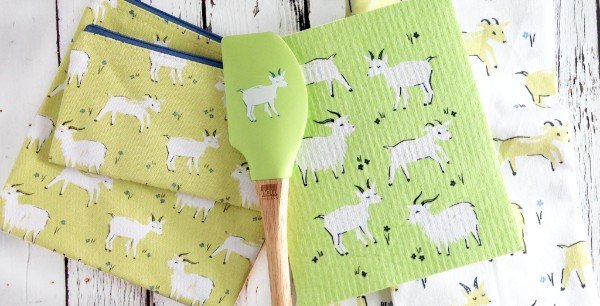 We're crazy for goats! The goateed-horn-headed-little-darlings have been in our hearts for years. Now they reside in our kitchens, and we don't even have to feed them!

 With a tea towel, swedish dishcloth, spatula, reusable snack bags and mug, there's 5 new ways to show you love for goats at home. They're all right here and waiting for good homes. Pick up your set soon, they're movin' fast!