Posted on
Posted in Gifts, indiana tshirts, jewelry, local love, locally made, necklaces, St. Patrick's Day, sterling silver, sterling silver jewelry, tshirts, unique gifts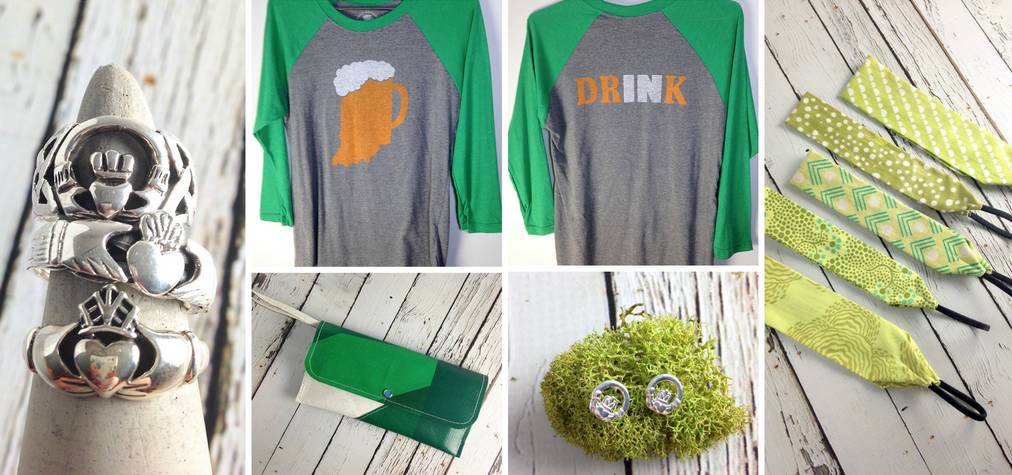 Don't get caught without something green this St. Patrick's Day or you'll likely get pinched! Wear your "Irish Pride" on your ears with some clover earrings, on your wrist with a bonnie green watch, or around your neck with a little "lucky" charm.

Don't forget to grab yourself one of these perfect Indiana Beer Mug Baseball Shirts for the celebration. Click here to see some of our favorite green goods and find even more (like our Claddagh rings) in-store!