Does anyone even remember the days when we used to lament that there wasn't anything to do in Indy? Because those days are long gone. It's going to be hopping downtown this weekend, and we're here for it. Two of our favorite annual events are happening on Saturday, October 12, and it's totally possible to do both.
Start your day at noon at the Athenaeum's GermanFest. There's one main thing we want to tell you about and it's this: WIENER DOG RACES EVERY HOUR. If that isn't enough of a temptation, consider this a chance to celebrate your German heritage, discover your inner German, or be an honorary German while supporting the maintenance and care of the historic Athenaeum. Even better, it's not just WIENER DOG RACES. There's more. You can enjoy Durstig games (aka "beer games"), a strong man competition, Zwergenland for kids (translates loosely to Munchkin Land), German beer, German food, German games, German music, and more. It's a German extravaganza for the whole family, and you don't even have to be German to have a good time. Check out the schedule here. Be sure to stop by our Mass Ave location to grab something from our curated collection of GermanFest and beer related gear.
But wait, there's more!
In just a few blocks, you can travel from all things German to all things Fall, spooky, harvesty, and homey at the Cottage Home Neighborhood Block Party.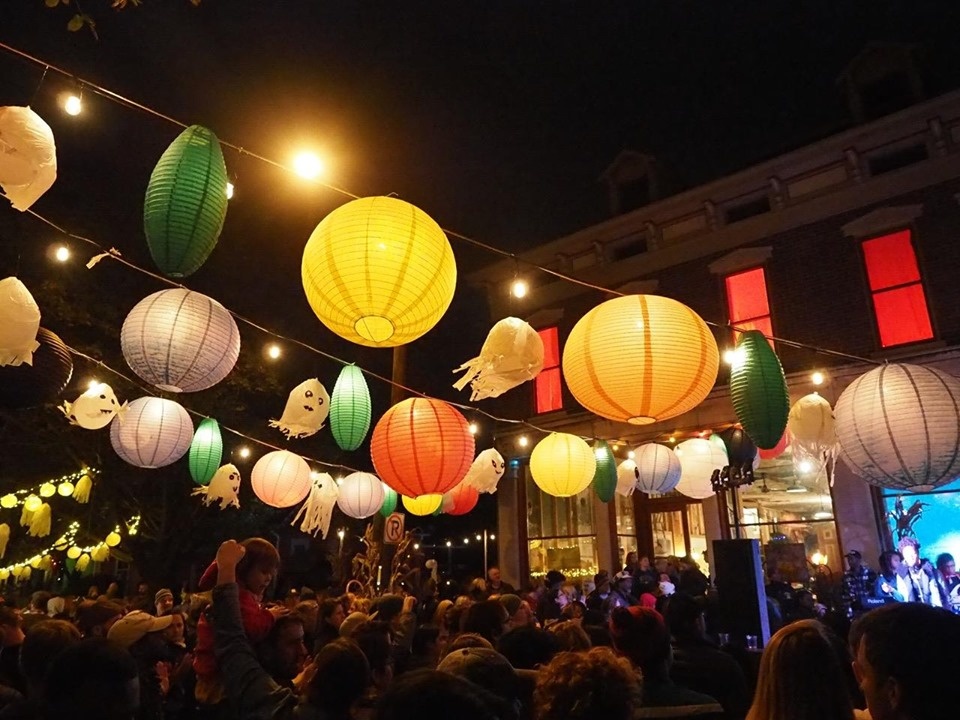 Do you know about Cottage Home? Because you should. The near east side neighborhood, bounded by 10th, Oriental, Michigan Streets, and I-70, gets its name from the cottage style houses built between 1870 and 1900. They're known for their tree-lined streets, bright colors, a community-owned park in the heart of the neighborhood, a micro-library, flowers, fruit trees, community garden plots, bee hive, a playground for the kids, and most of all, their strong and welcoming community. They capture that magical small town feeling, but in an urban setting. We're big fans and love when our CoHo friends stop in to visit.
The block party takes over Dorman Street and Highland Avenue, along with the park in-between. This family friendly event hosts activities and music for all ages. Everyone is encouraged to wear Halloween costumes and participate in the costume contest. Here's the schedule. We highly recommend checking out the Odders on the main stage at 5pm. They're the CoHo kid rock band.
Food and beverages will be available from a variety of vendors. Also enjoy shopping at local artist booths thoughout the evening. This magical event is FREE to the public. However, for those that can afford it, a suggested donation of $5 helps pay for event expenses.