Posted on
Posted in brown county, brown county indiana, earrings, evan knox, jewelry artist, local jewelry artist, locally made, locally made jewelry, mixed metals, nashville indiana, necklaces, semi-precious stone jewelry, semi-precious stones, sterling silver, sterling silver jewelry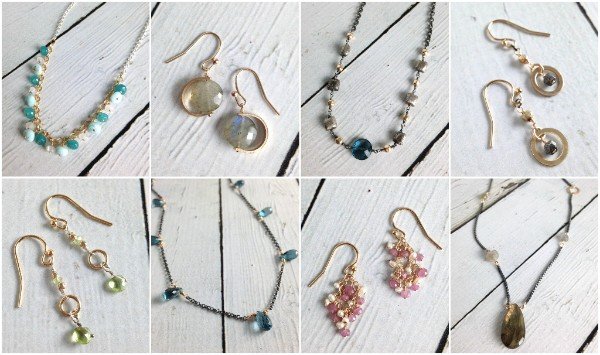 So many magical new pieces are here from Brown County jewelry artist, Evan Knox. We are swimming in mixed metals and colorful semi-precious stones.

We have added a small selection from this new collection to our website. These beauties are already selling fast, so check 'em out soon!