Posted on
Posted in brown county, brown county indiana, evan knox, indiana, indiana jewelry artist, indiana made, jewelry, jewelry artist, local jewelry artist, locally made, locally made jewelry, nashville indiana, sterling silver earrings, sterling silver jewelry, sterling silver necklace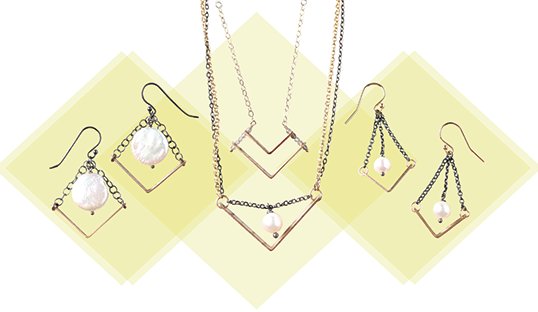 We drove about an hour south to Nashville, Indiana last week. The destination? Evan Knox Studio! We got a first look of what she's currently working on and picked out a few goodies for the store!

These new symmetrical chevron pieces caught our eye. These pieces feature oxidized silver, gold and simple pearls with gold chevron bars. So sweet. See Evan's fall collectionin-stores and get a sneak peak of a handful of the pieces here.