Posted on
Posted in amber bryce, bohemian jewelry, evan knox, handmade jewelry, jewelry, jewelry artist, local jewelry artist, locally made, locally made jewlery, Mother's Day gifts, necklaces, semi-precious stones, sterling silver, sterling silver bracelet, sterling silver earrings, sterling silver jewelry, unique gifts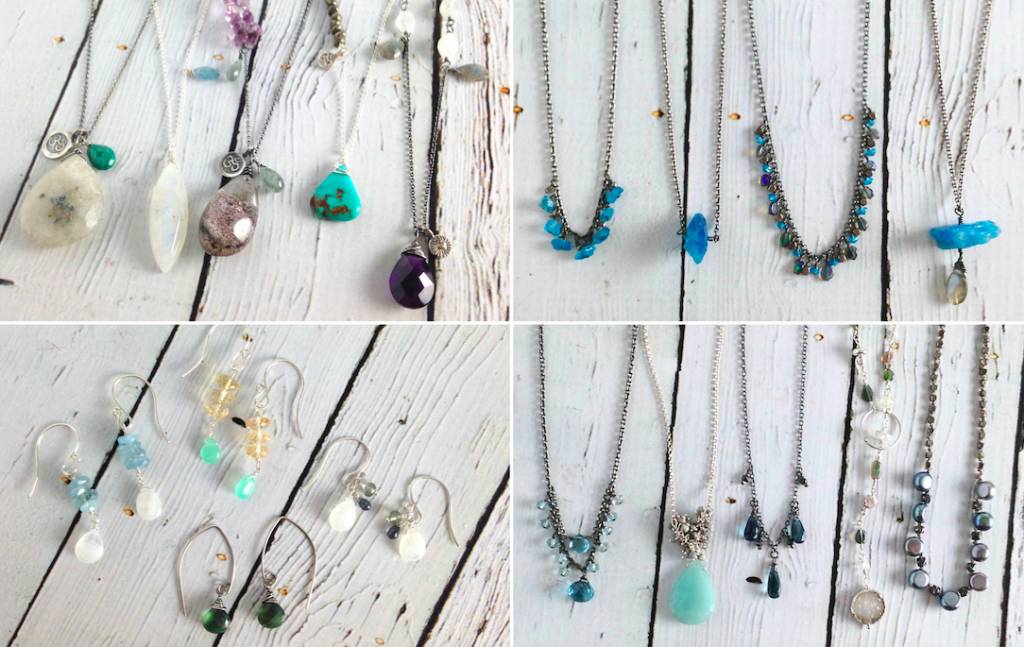 It's time to bust out your colorful spring wardrobe and Mother's Day is just around the corner. Luckily we've have a ton of lovely semi-precious gems from some of our favorite jewelry artist; Evan Knox and Amber Bryce.

These pieces are lovingly handmade and feature some incredible colors that are sure to brighten your (or your mom's) life! Check out some of our favorite pieces by Evan and Amber online.