Roses are red,
Violets are blue,
I MAKE DECISIONS ABOUT MY BODY,
NOT YOU.*
Oh Planned Parenthood, you had us at Reproductive Rights*.
When you asked if we would participate in a weekend of donation days, how could we say no?
We pledged our 5% to you, and we can't wait to see what the future (this weekend) will bring.
Whether its $100 or $1000 we know our mutual love and respect for one another will continue to burn brightly and fuel the fight for reproductive rights.
Love Always,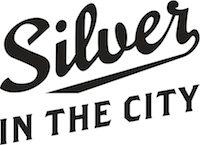 *poem and copy by Planned Parenthood