This Giving Tuesday, you can choose to donate 10% of your online order!
Giving Tuesday is more important than ever this year. Therefore we create a way for you to choose to donate 10% of your sales to one of 10 different organizations.  We couldn't choose just one to partner with, and we know that these 10 don't come close to all the not for profits in need this year, but its a solution we love! 
When you goto checkout, you'll see an option to choose "Donate 10% of your sales"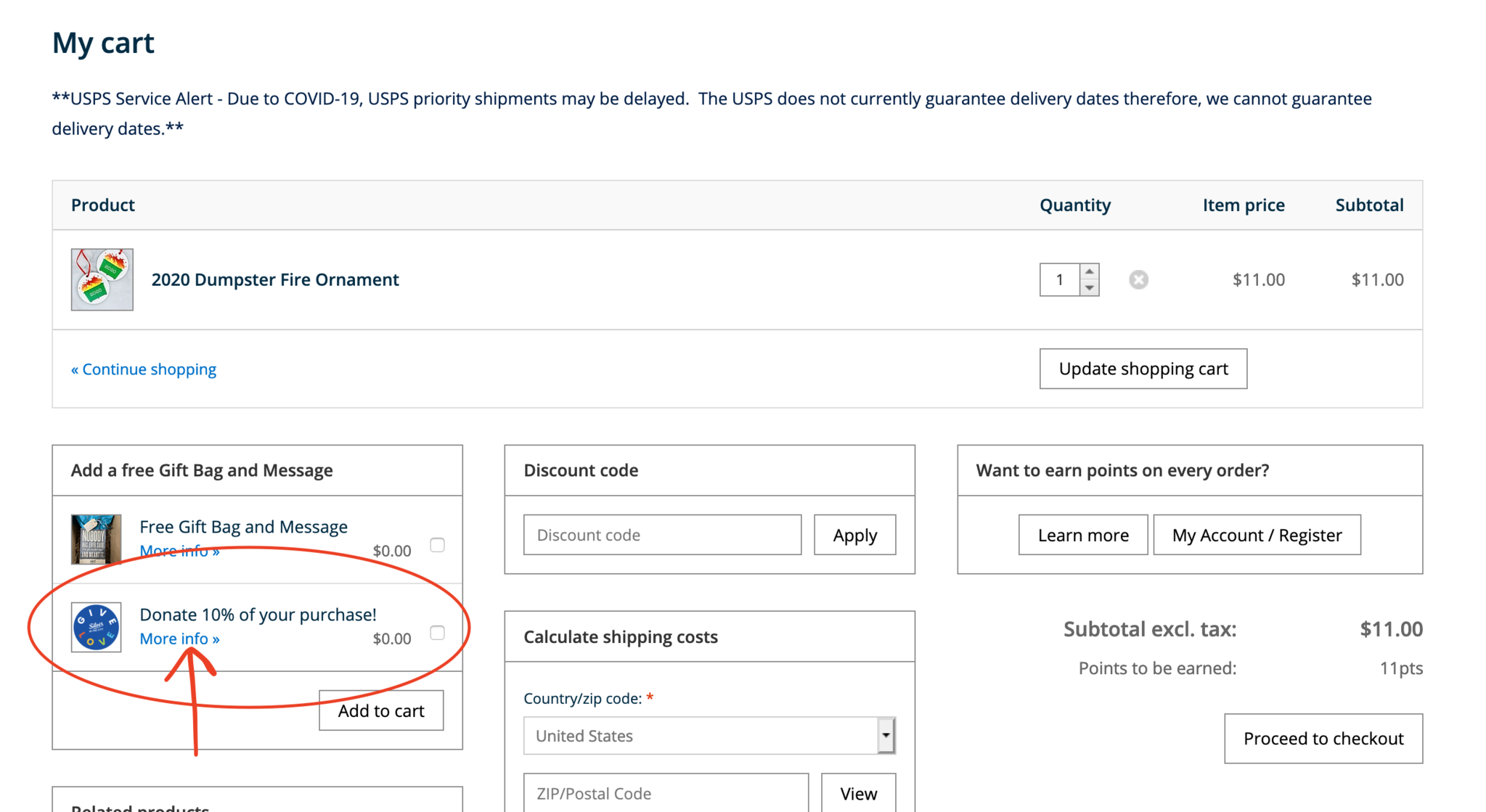 Then you'll see the product pop up like this: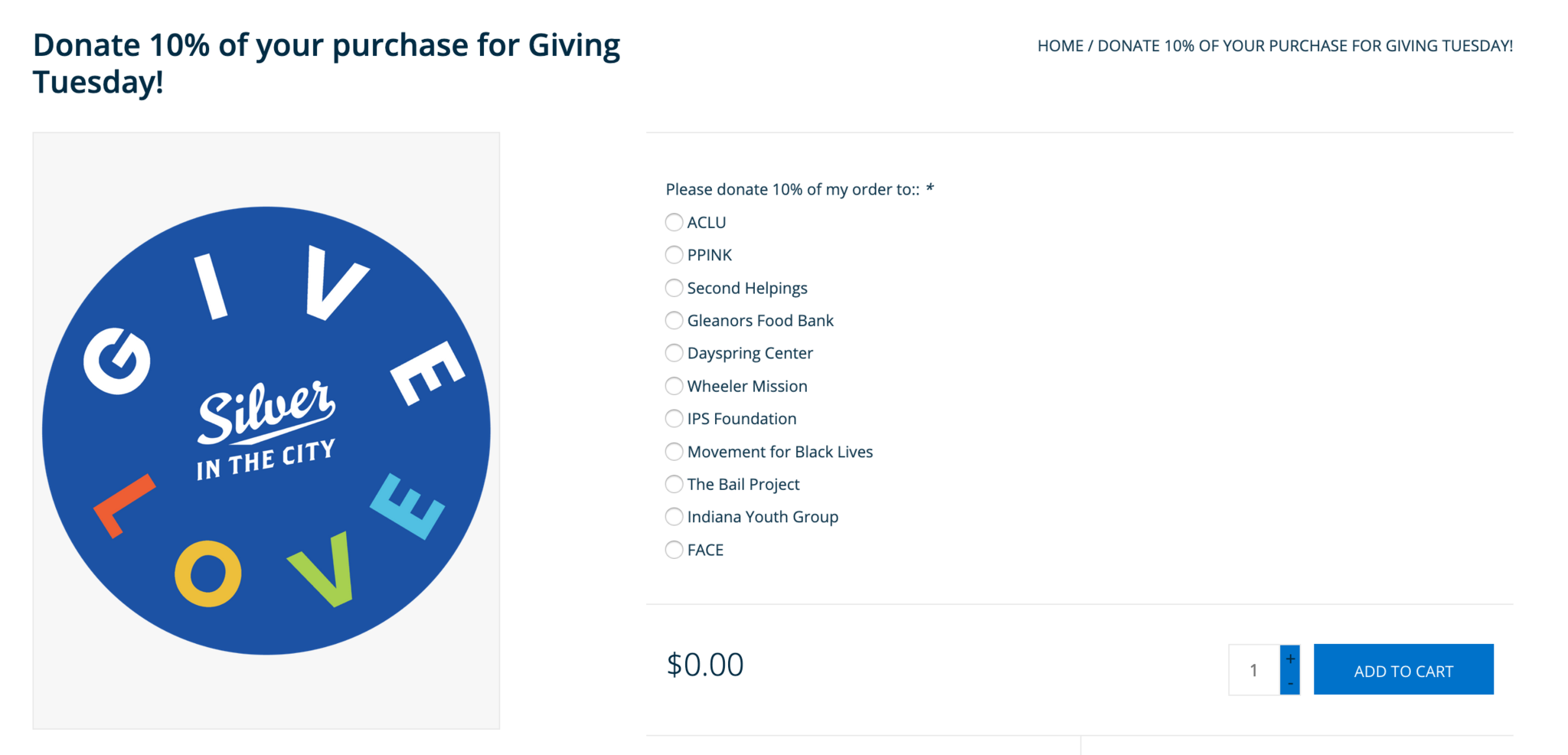 And you can choose the charity of your choice to receive the donation. 
**It is important to note that this cannot be combined with any other discounts or promotions and you can only add one 10% donation to each order.**
Thank you for shopping with us from a distance and supporting these causes!